Table 1 Characteristics of the channel and topographical characteristics of the subcatchments of the Cabras and Pisca catchment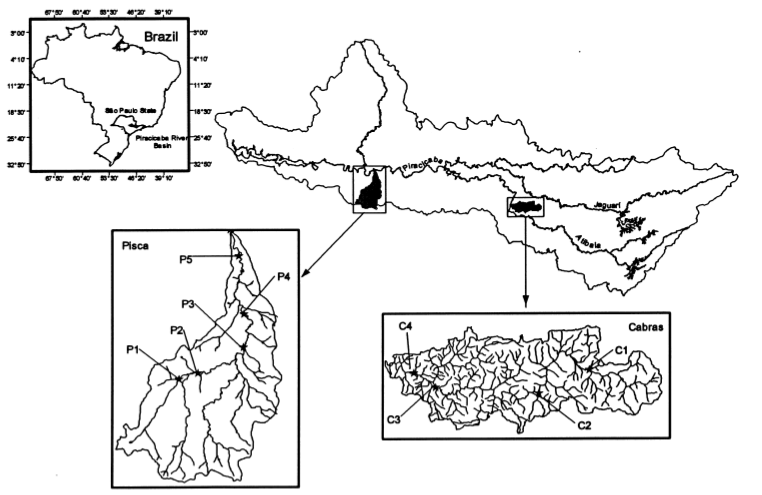 Fig. 1 Location of Pisca and Cabras catchments and sampling sites in Brazil..

Table 2 Land use types and weight of each land use type used to calculate the land use index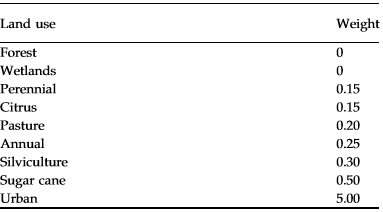 Table 3 Size of the area(%) in 1993 under different land uses in the Pisca(P1-P5) and Cabras(C1-C4) subcatchments and whole catchment. The size of the area of the whole catchment(%) was estimated by the sum of the weighted percentage area occupied by the most important land use types ineach subcatchments


Table 4 Land use area index(LUI) for 1993, macroinvertebrates richness index(RI), and average concentration of parameters of the Cabras(C) and Pisca(P) sampling sites. N - number of samples, DO - dissolved oxygen, R - respiration rate, DOC - dissolved organic carbon, alc - alkalinity, DIC - dissolved inorganic carbon, TSS - total suspended solids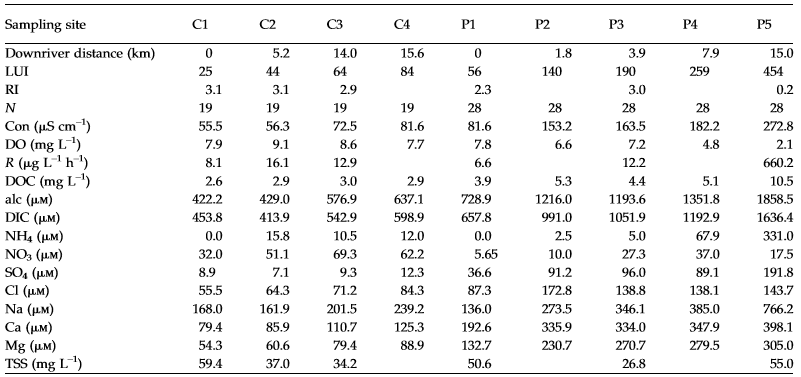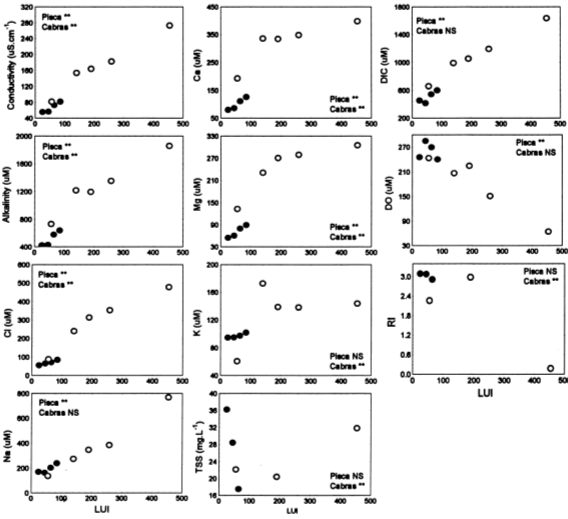 Fig. 2 Relationships between variables and LUI(Land use index) for the Cabras(closed ciecle) and Pisca(open circle) catchments. Both catchment were pooled together in this figure, however, statistical tests were performed separately for each catchment.